Home
Summer Reading Challenge
Summer Reading Challenge – It's Showtime!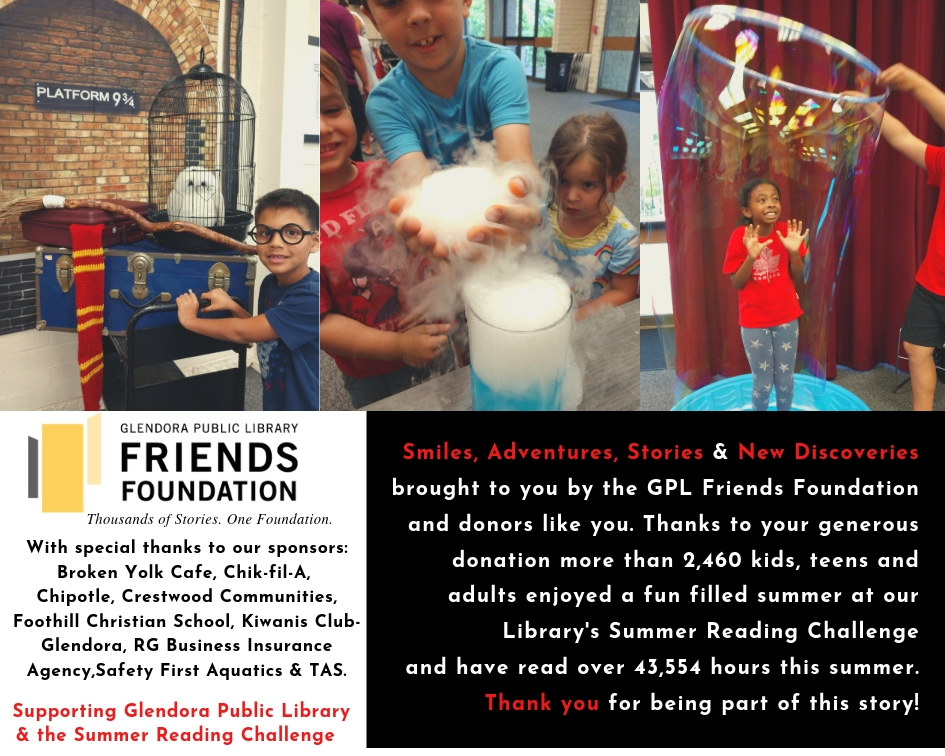 With this year's theme, Showtime!, the Summer Reading Challenge will have readers of all ages take center stage as they explore the life changing programs and services of the Glendora Public Library. From special programs, guest performers and giveaways your cash gift will inspire readers throughout the summer. This year, donations from the community provided rewards for over 2,460 kids, teens, and young adults who logged a total of 43,554 hours of reading.
Without your support the community won't be able to experience a summer filled with reading fun and the Summer Reading Challenge would not be possible.
For additional information or to speak to someone on how you and/or your organization can support the Glendora Public Library, please call us at 626-852-4894 or email at gplfriendfoundation@glendoralibray.org
Richard & Janet Ashbran Mary Barham Michael & Sara Baron