We may not be in our office or at our regular desks, but we're still here working and supporting our Library. We'll be checking in with you soon. Stay safe, healthy and happy!
So many stories to share- here's ours!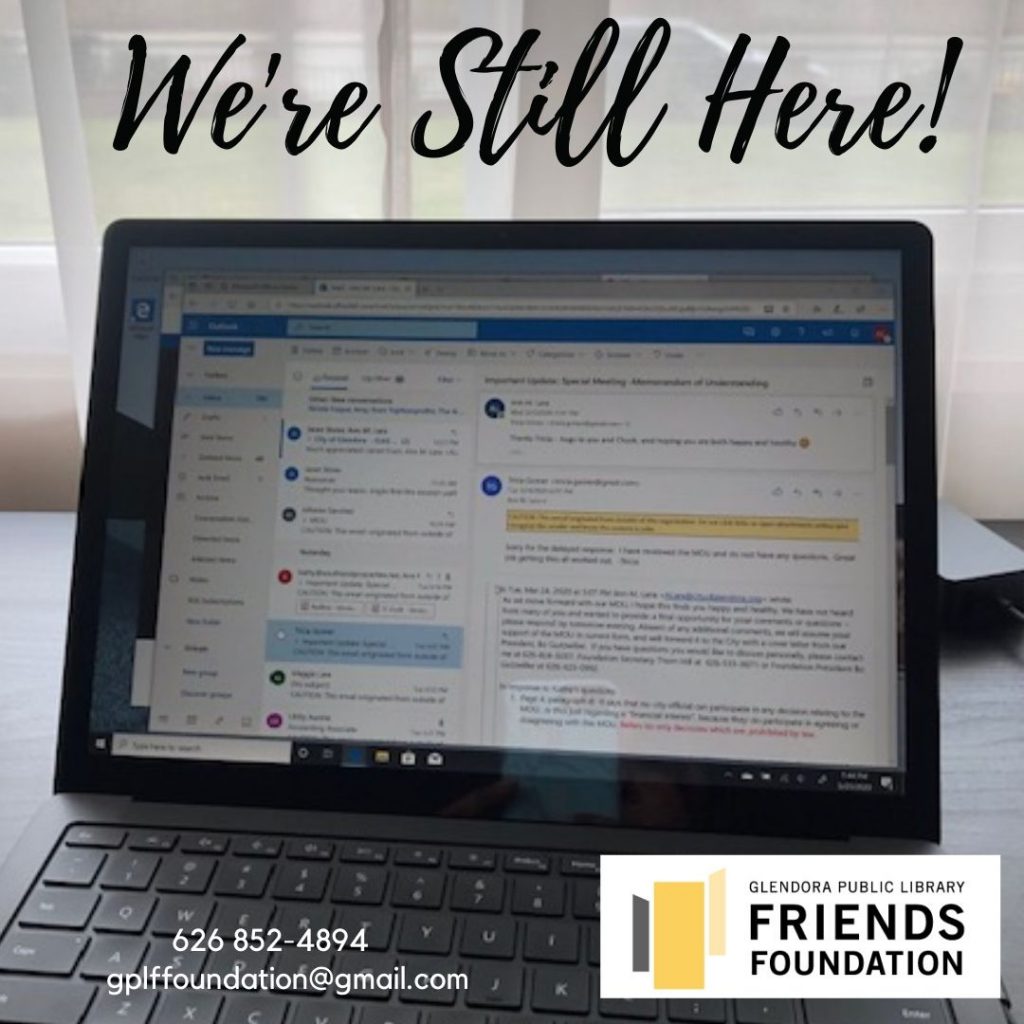 GPL Friends Foundation provides volunteer and financial support for the life changing programs and services of the Glendora Public Library. Partnering with the City of Glendora, the Foundation provides financial support beyond the limits and constrains of the City budget, and supports programs that would not otherwise be available.
You can give by clicking Here!
Join these Library Champions who support the GPL Friends Foundation: