Get ready to put your toes in the sand with a cocktail in your hand to toast the Glendora Public Library!
We're heading to Margaritaville for our fundraising gala, Night on the Plaza 2022, and we can't imagine celebrating without you! Saturday, July 16th – Save the Date!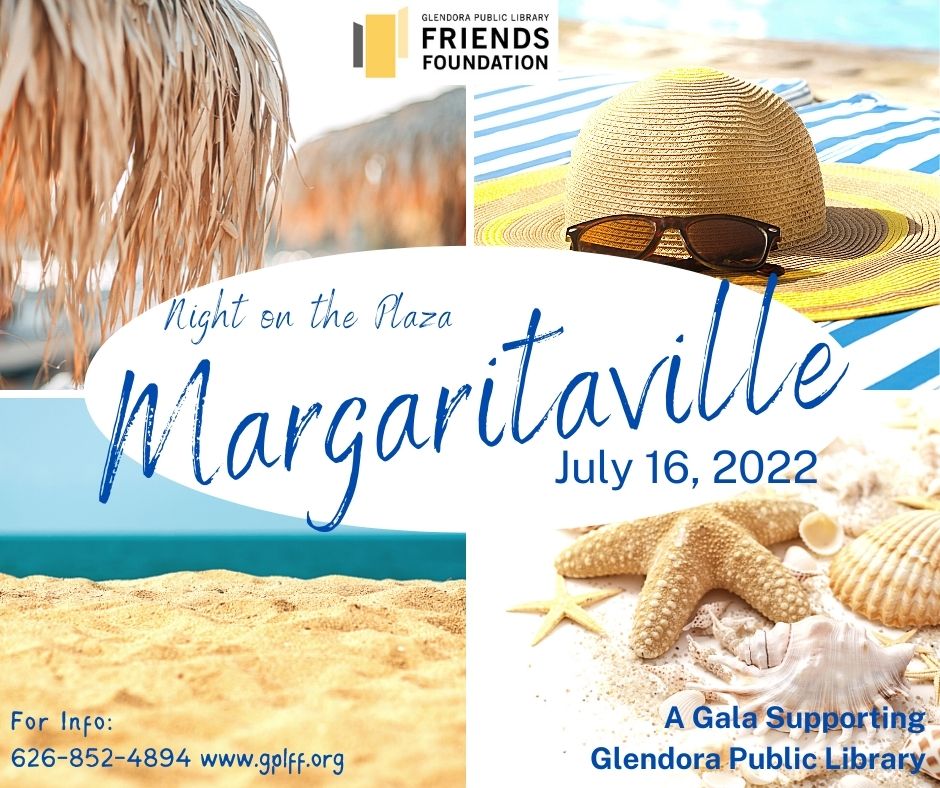 We love being part of the story that makes Glendora Public Library so special, but we can't do it without you. Be the hero of the story with your donation in support of Glendora Public Library. With your gift, you can put free books in the hands of kids, teach adults to read, provide unique community & cultural programs and give free access to online resources 24/7.
You + GPL Friends Foundation +Glendora Public Library = Happy Ending!
Join these Library Champions who support the GPL Friends Foundation: