Wow! It's been 20 years since we first invited you to support the Library and to attend Night on the Plaza. The world looked so different back then, but what hasn't changed is how grateful we are for the community's love and support. We are still supporting the Library and working together we can still do great things for our community. Text NOP2020 to 243725 to register your phone and join the celebration!
Click here to find out how you can join the celebration
Here's a peek at some of the fun we'll have on Saturday, July 25th at 6PM!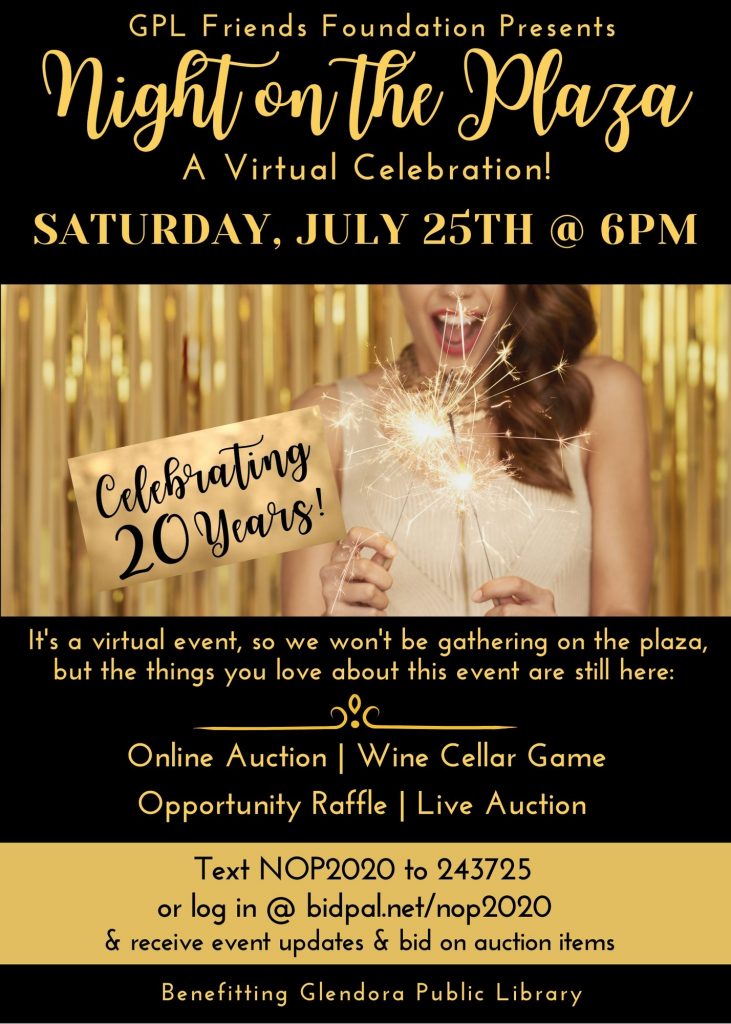 You can give by clicking Here!
Join these Library Champions who support the GPL Friends Foundation: