Home
Great Trivia Challenge – Trivia Contest
Great Trivia Challenge 31
Great Trivia Challenge is Back . . . It's Live & In-Person!
You don't want to miss this beloved community event as we celebrate 31 years of fun and games at Great Trivia Challenge 31 on Friday, March 10th at 7pm at Foothill Christian School.
It's been a minute since we've gathered to watch teams representing our community compete in a friendly game of trivia, so we anticipate competition will be fierce. But with all proceeds benefitting the Glendora Public Library this is one game where the entire community wins.
Watch your favorite team compete to be crowned Trivia Champion 2023
InNOut meal with every ticket purchased
Door prize drawings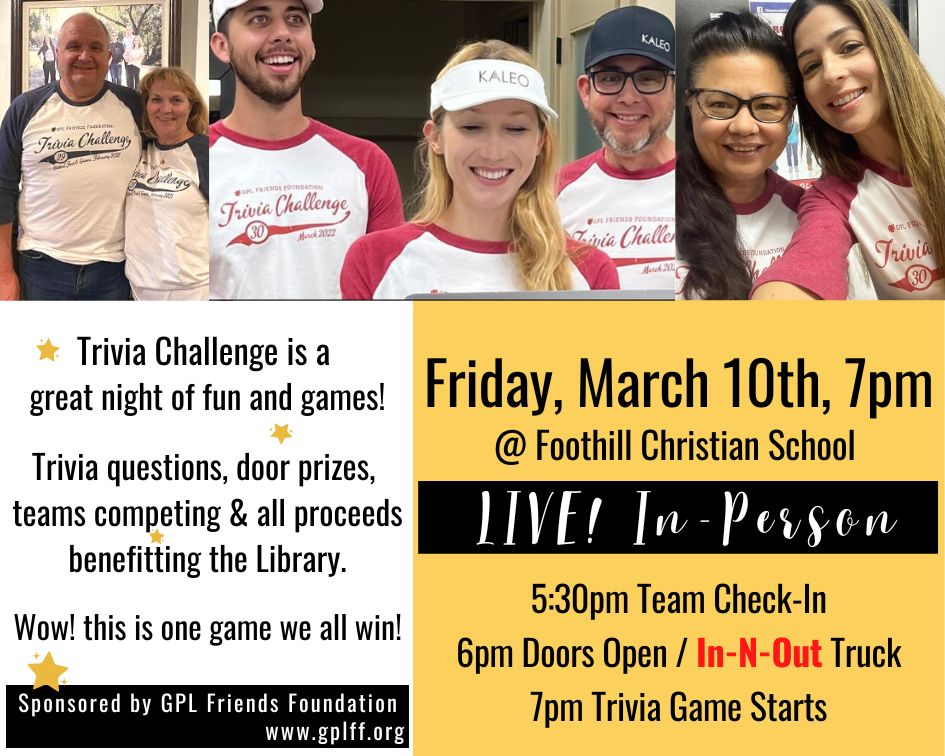 Thank you to our Sponsors:
Doctorate Sponsors: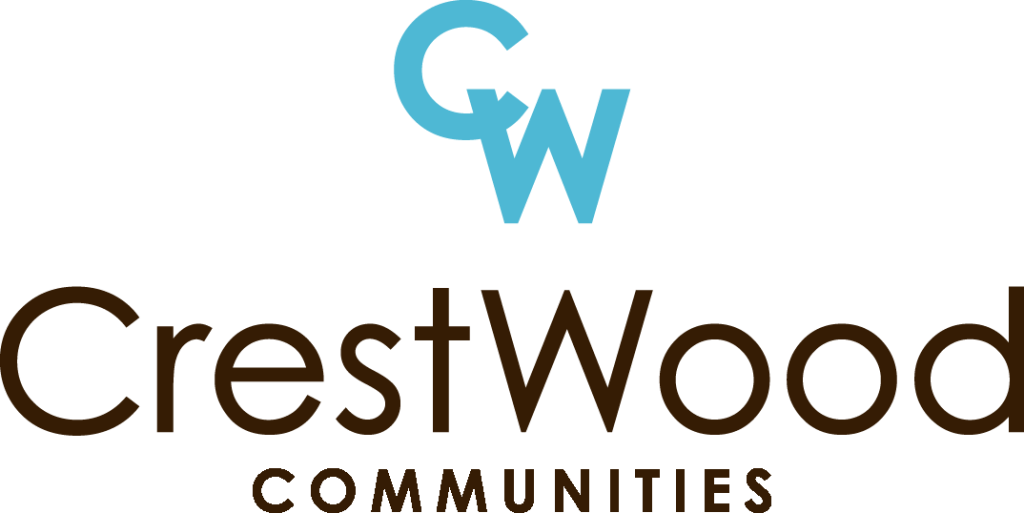 Thom & Sheryl Hill
Dean Sponsors:
Dwight & Pam Richards
Master of Minutiae Sponsors:
Ameriprise Financial Services – Laubach Financial Group
Implantasmile.com
Team/Family Sponsors:
Buckeye Boyers
Chamber Champions
Donate2Charity
Glendora Coordinating Council
Glendora Education Foundation
Glendora Kiwaniannes
Glendora Rotary
Havens Malczynski Grigolla
Kirk Warner Insurance
Neon Dragon Nerds – Cathy Jarvis Family
Southland Properties
Trio Del Rango – Todd & Laura Launchbaugh Family
Visiting Angels
Supporters:
Chuck & Tricia Gomer
Church of Jesus Christ of Latter Day Saints
Travis & Karrie Boyer
Janet Glaze Family
Bob & Julie Lavezarri