Home
Great Trivia Challenge – Trivia Contest
Join us in 2020 for Great Trivia Challenge 28
February 29, 2020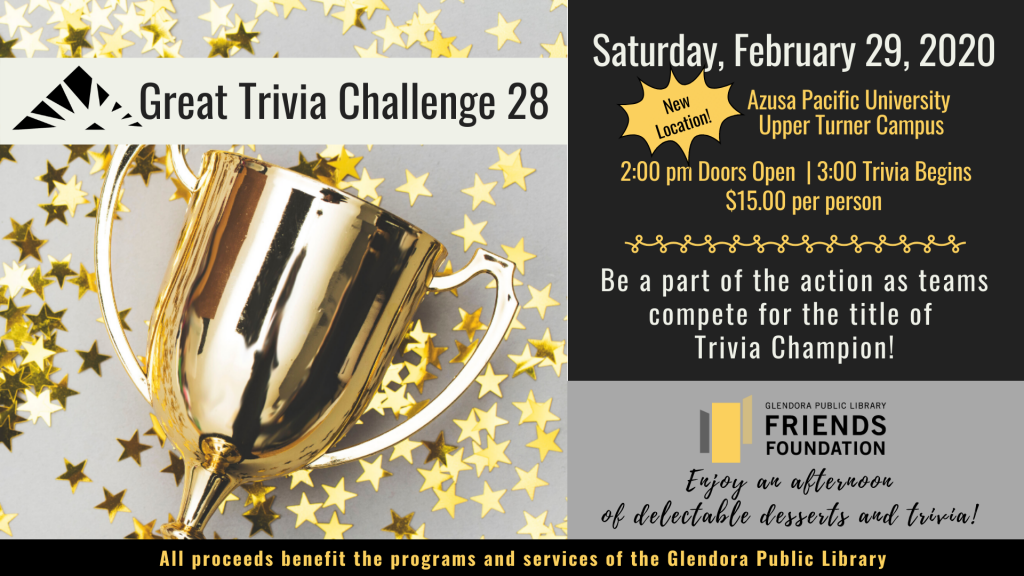 Be apart of the action as teams representing local businesses compete for the title of Trivia Champion! It's been 28 years of fun and games and the Great Trivia Challenge is still going strong! What began in 1992 as a fundraising event hosted by the GPL Friends Foundation is now a community-loved tradition that promotes friendly competition to support the Glendora Public Library.
Print out this sponsor form and sign up today
Flier with all important Trivia information
Relive all the action from Trivia 2019!
Thank you to our 2019 sponsors: